June 7th, 2022
Filter location categories on the map
Have you ever wanted to visualise the geographical reach of a specific competitor, and identify areas they don't cover? Have you ever wanted to see the coverage of one of your brands? With the latest update of LOOP, you can now hide locations categories from the map and view the combined reachability of specific categories.
To filter for locations categories, go to the top right panel. There, simply click on the eye icon next to the category name: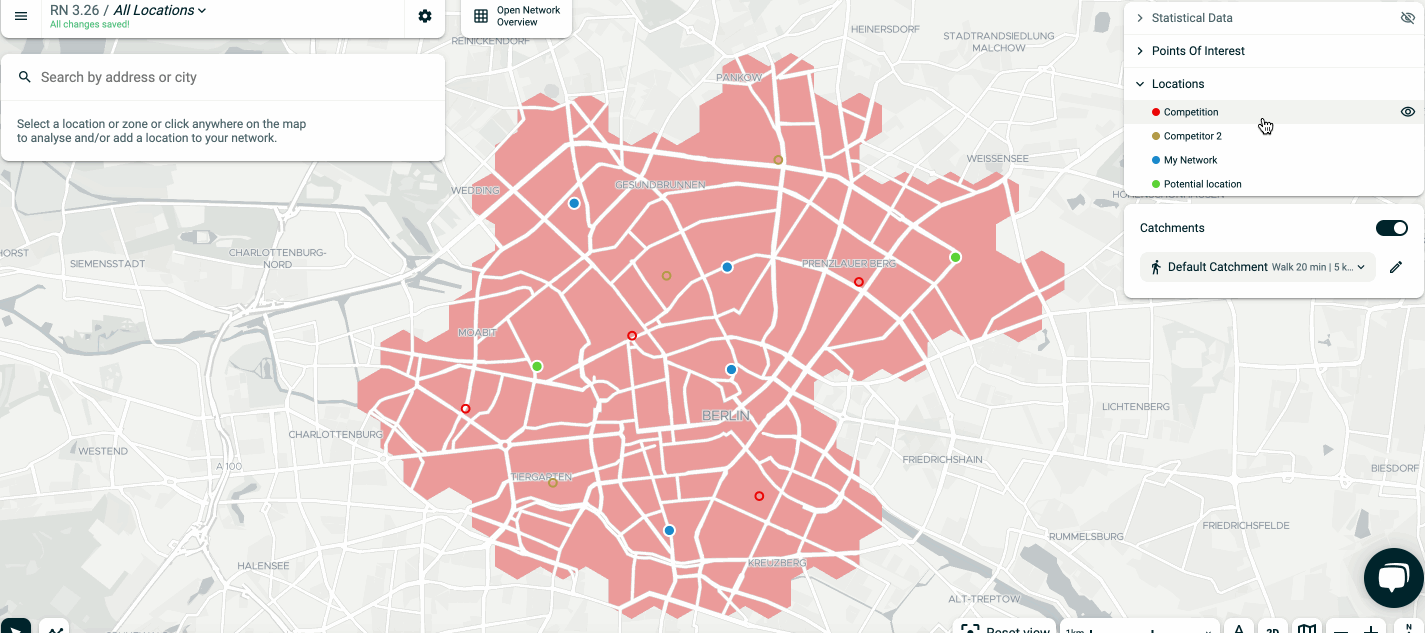 Please note: filtering categories on the map will have no effect on cannibalisation results. If you filter a location category out of the map, it will still cannibalise others, even though it is not visible anymore.
Other design improvements
In the latest version of LOOP, you will also notice some new designs. First, the cannibalisation toggle now has a larger button, reflecting its importance.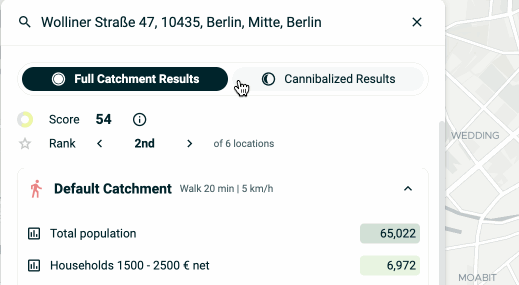 Second, the table also has a new look. At the top, you will now find the filters on the same level as the tabs "My Locations" and "Competitors". When you filter for locations, the filter will now be applied on all tabs (My Network, Competitors and Zones, if it is available to you).