You can add, edit and delete locations' custom fields into LOOP, and here is how to do it!
Let's say that you want to add the surface area of your stores into LOOP and take it into account in the score, so that the bigger your potential new store is, the higher its score.
Below is you can find a complete guide on how to achieve that.
Add a new custom field
Head over to the Settings > Custom fields page. Then, click on "New custom field"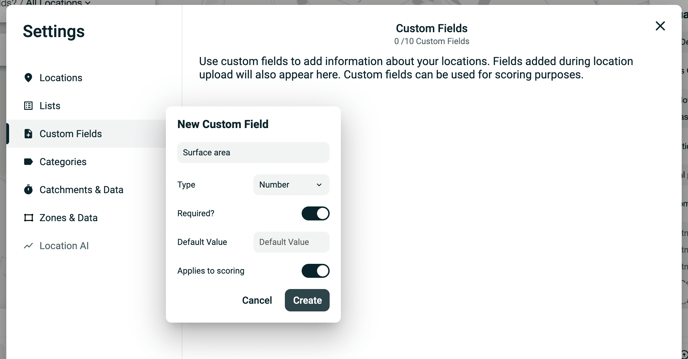 When setting up a custom field, you can set up the following:
- The Type, which can be either Number or Text.
- If it is required or not. If the field is required, then anyone creating a new location will need to fill this custom field it before saving the location.
- The default value. If a custom field is required for the creation of a location, then this step is mandatory in order to successfully save the custom field. The locations created before this custom field will directly get its default value.
- If the custom field is of Type : Number, then you can enable this value to be applied to the score. You can then manage its weight on the "Catchments and data" page.
Add a new location with its surface area
From now on, since you have added your custom fields, each time you create a new location you be asked to fill them in.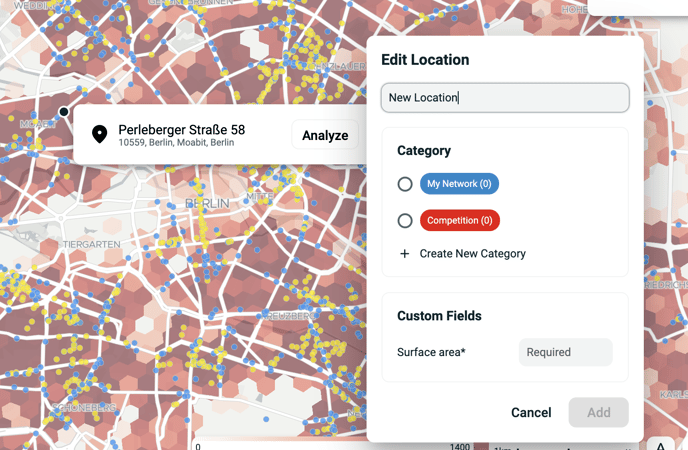 The custom field data will appear at the bottom of the detail view when a location is selected. Additionally, you can also view the custom fields on the Table.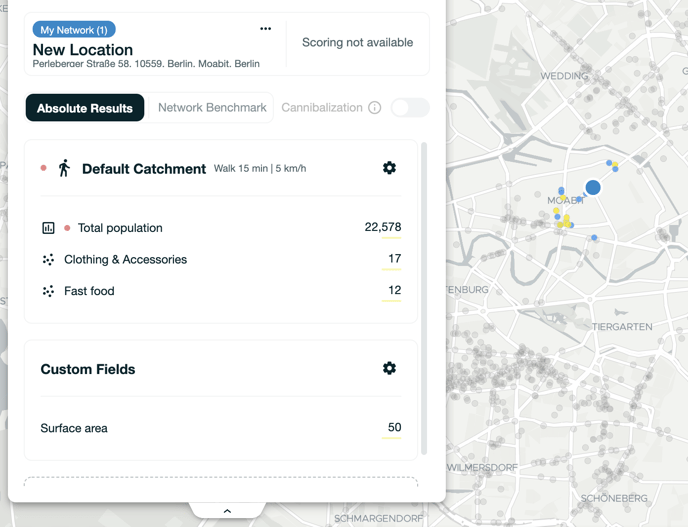 Edit the surface area of my location
To edit the surface area of our location, you simply need to select the location and then "Edit", under the 3 dots.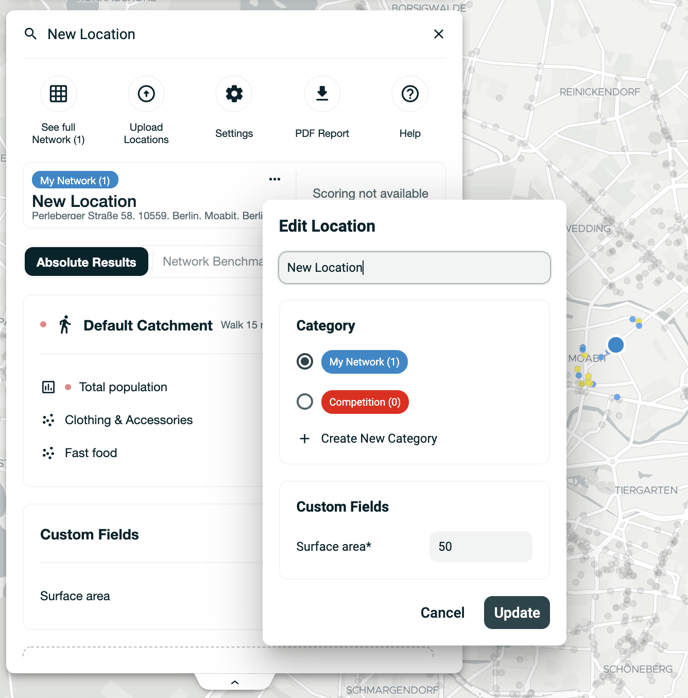 Edit the weight of a custom field in the score
Finally, as you have chosen to apply the custom field in the score, you can also edit its weight on the Settings > Catchments & Data page. By default, a new custom field has a weight of 1.