A cleaner, fresher look packed with many valuable features
August 23rd, 2022
This release contains many changes, both in the user interface and in terms of features.
The score is now gone
For a long time now, we have received a lot of feedback from our users about the score. After taking a hard look at them, it was clear to us that this feature was misleading without a proper setup. And unfortunately, a proper setup was extremely hard to execute. This feature therefore became a distraction, rather than a source of value in comparing locations. That's why we have decided to retire the score from TargomoLOOP.
Other features helping you understand the value of a new location will be introduced to replace the score, starting with...
Location benchmarks
What's the average total population that your best locations reach within 15 minutes by bike? What's the average income of the population around your best locations? How does a new potential location compare this benchmark of best locations? How does a location that doesn't perform well compare to this benchmark?
It is to answer these questions that we are introducing location benchmarks. Because your best comparison point is often your best performing locations, we are now letting build a benchmark with these locations. When analysing a new location, you will now be able to see how this location performs compared to the location benchmark.
To see how location benchmark feature works, select a location and head to the Benchmark tab, under the newly redesigned location view (on the left):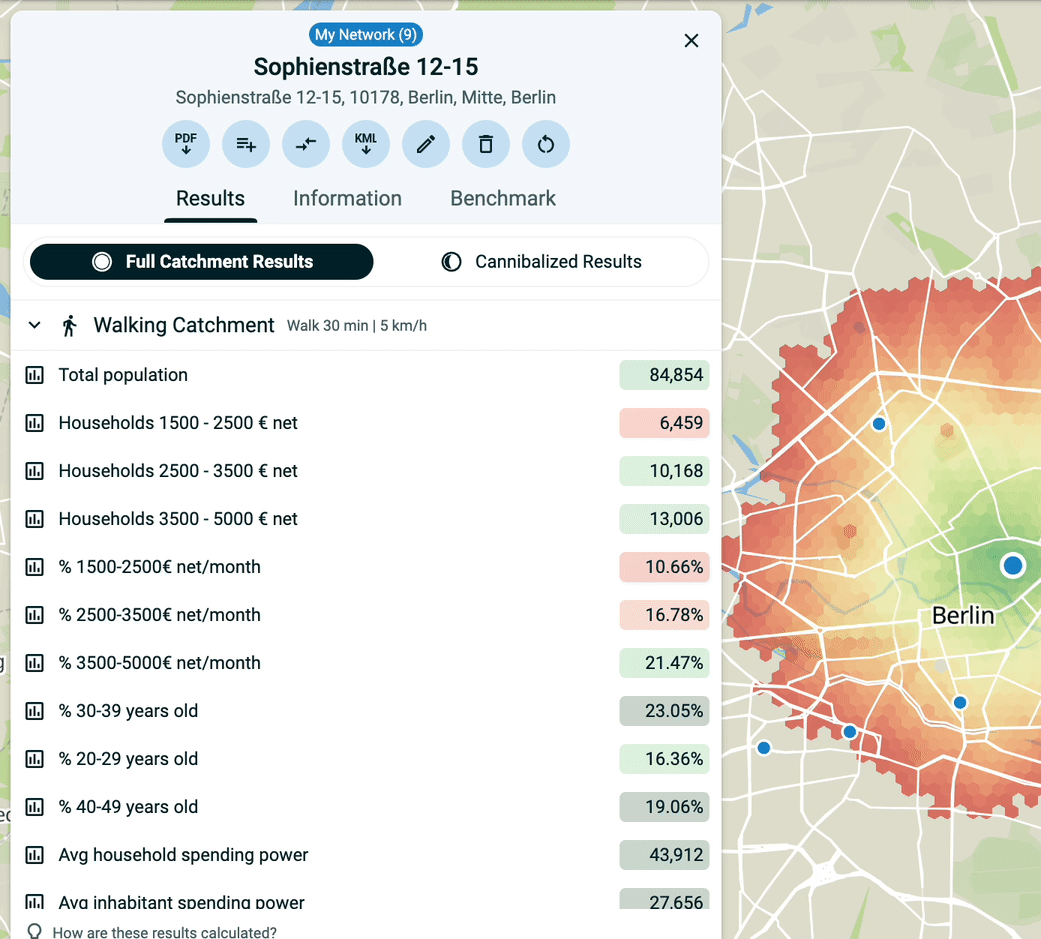 Here's a documentation about location benchmark to get started with them.
Add information about your locations
You can now add a description about your locations directly inside TargomoLOOP. To do so, go to the Information tab after selecting a location.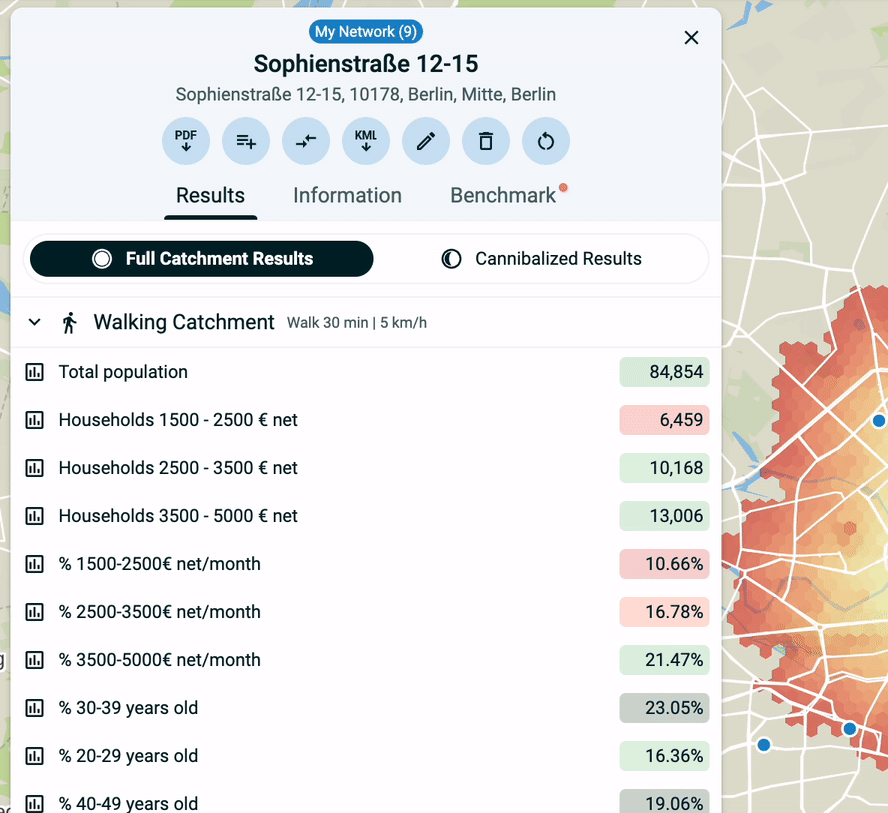 There, you will also find the date at which the location was created, as well as its coordinates.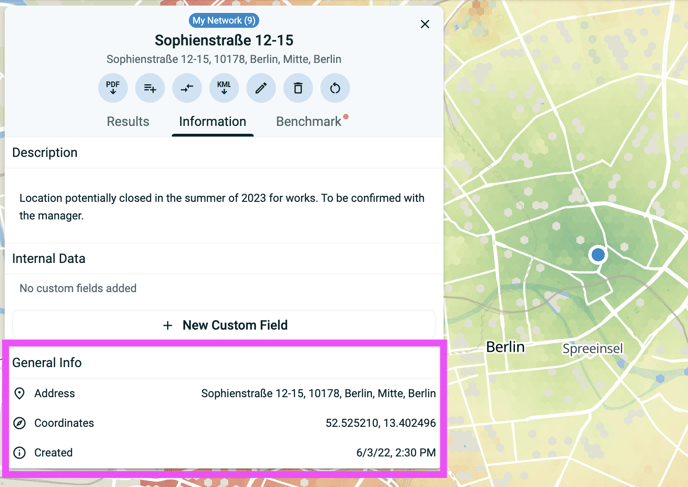 And that's not it: you can create new fields directly from this view, to add links or other information about the location
Display POI names on the map by default
In this updated version of TargomoLOOP, you will now see that the names of Points of Interests are, shown directly on the map, when you zoom in close enough. You can change this in the map tools, at the bottom right of the screen. There, you can also choose whether or not you want the locations name to be displayed.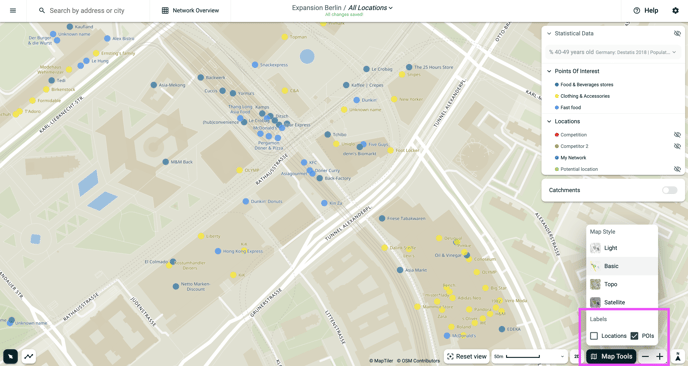 A new top bar
Finally, we have introduced a top bar to give TargomoLOOP a cleaner look. The search bar, network overview and Help have now all migrated to the top bar. The Settings wheel is to be found at the right of the top bar.