You can now also restrict projects to specific team members and invite users with read-only access
April 11th, 2023
All your zones, now in a table
We have now introduced a table for zones. You will now be able to view all zones at once, making it easier to sort and compare them.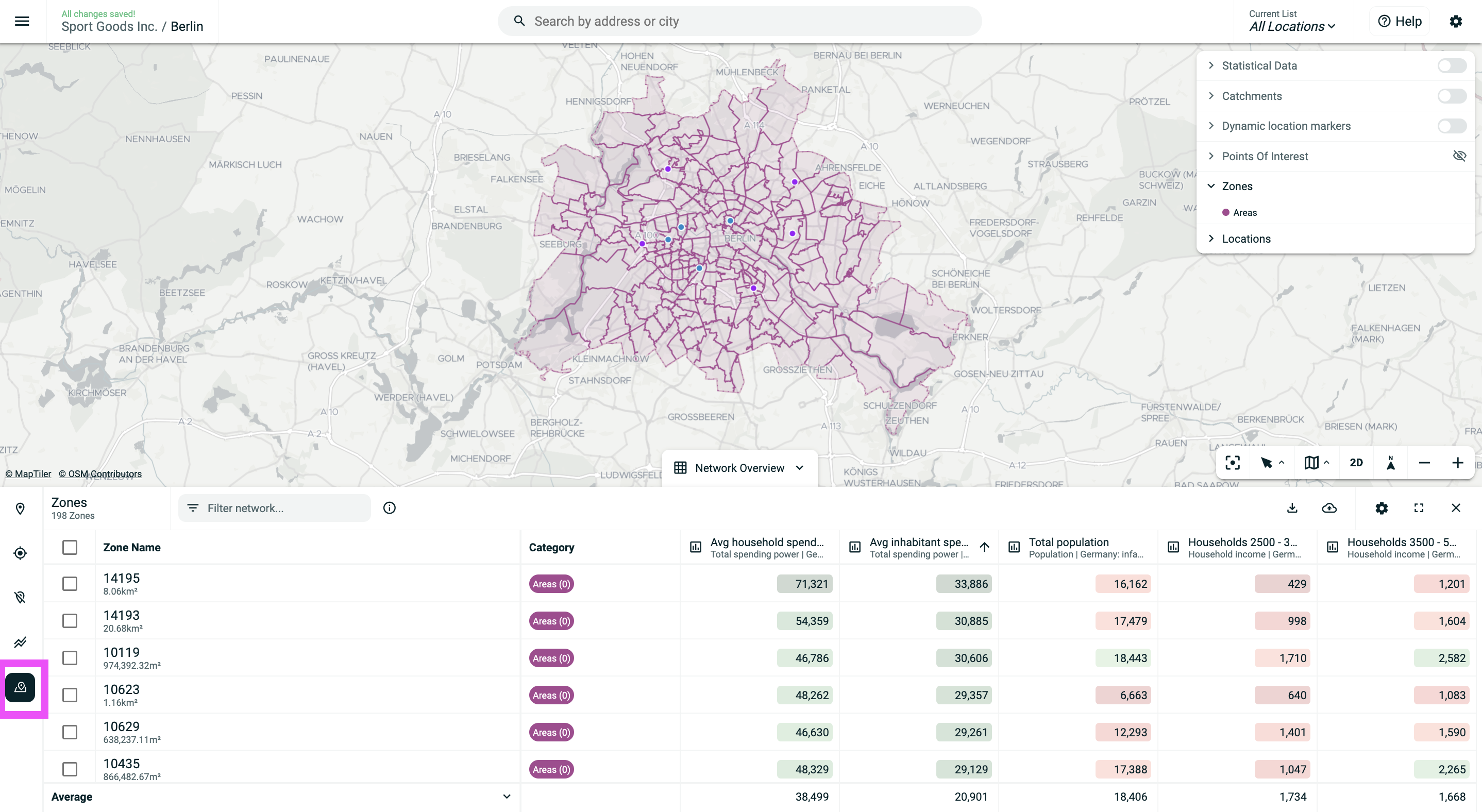 The zones table will also make it easier to edit and delete zones in bulk
Discover more on this topic:
Select multiple data to delete or copy to another catchment
In this update, we're also making it easier to select multiple data and either delete them all , or copy them to another catchment.
To access this feature, simply go to the settings' "Data and Catchments" page. There, you can select data: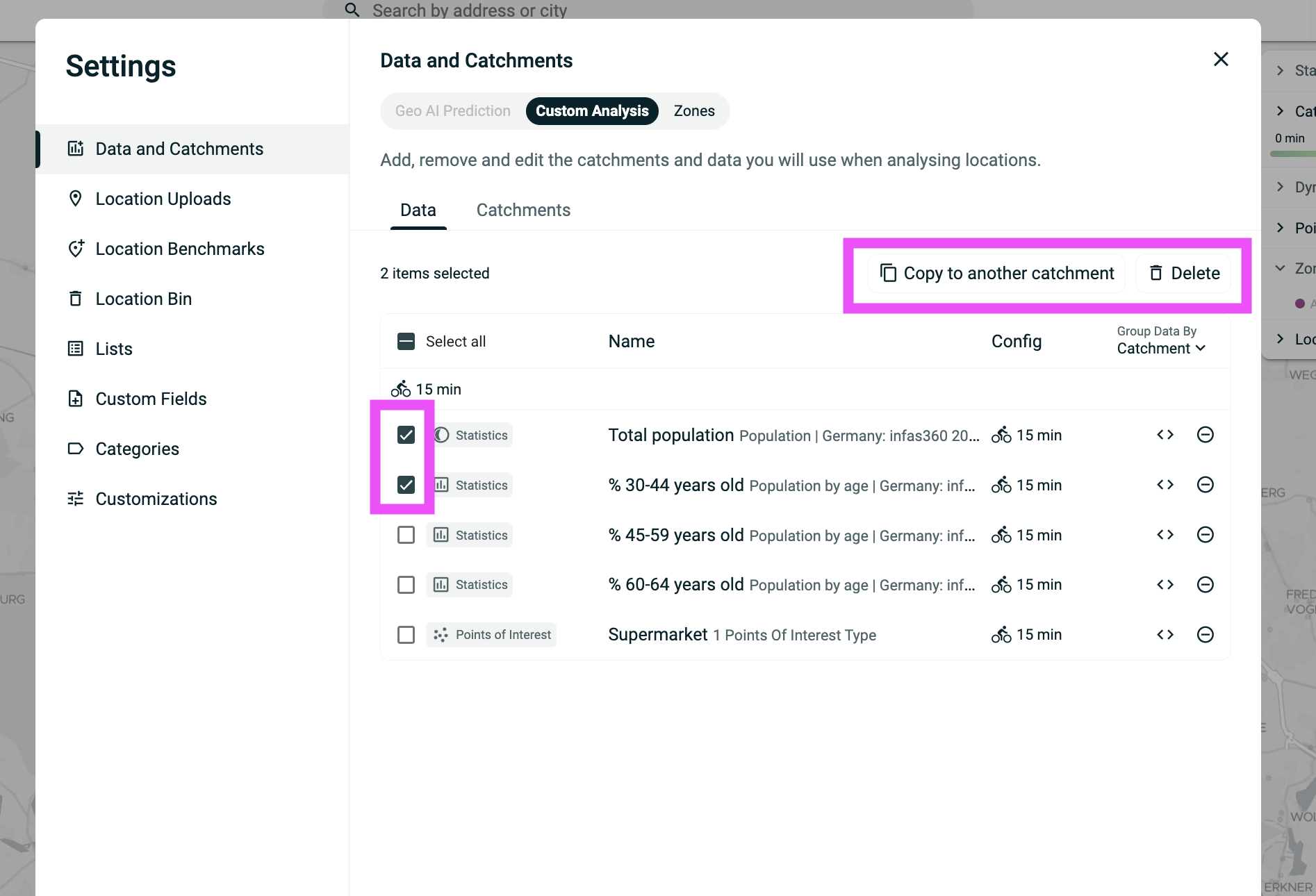 Discover:
Restricting projects to limited team members
Up until now, you could either keep your projects private, or they would be shared with everyone in your team. You can now share your projects with the colleagues you want, and keep it hidden from others.
You can choose with whom to select a project on the Dashboard. By default, your projects are always shared with the entire team.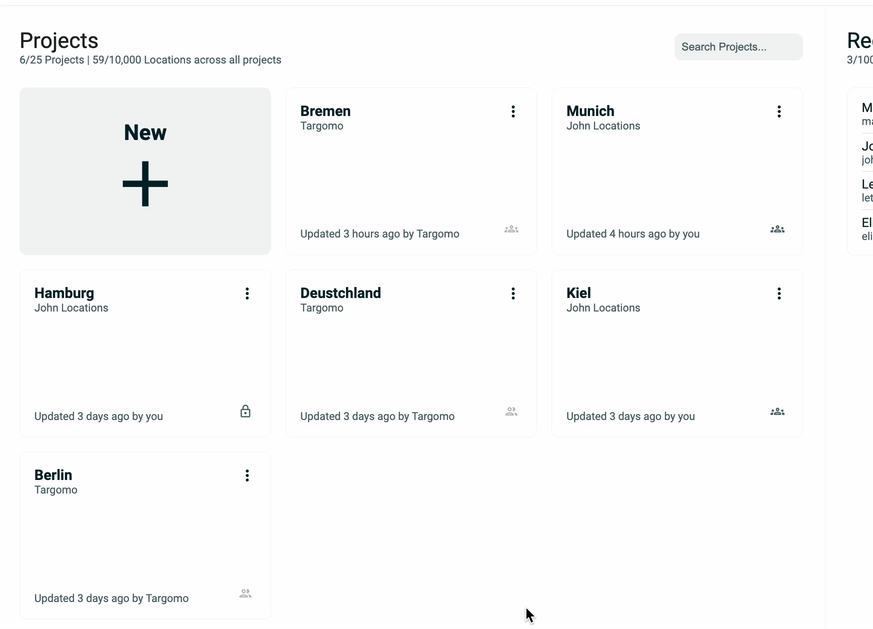 Discover:
Read-only users
We now have a solution that enables you to share insights with your colleagues without giving them the ability to edit any of your projects. You can now invite anyone as a read only user. A read only user will be able to enter your projects (unless they are kept private) but will not be able to perform any action in them.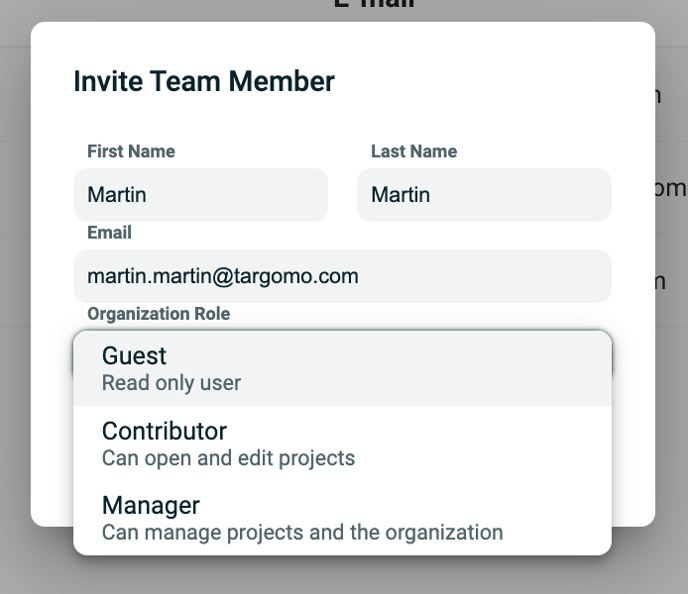 Discover: