May 11th, 2023
Postcodes and municipalities now available in LOOP
For projects in Germany and France, you are now be able to view administrative area boundaries directly in LOOP. They are available right now, directly in LOOP. All you need to do is to enable them. Here is how: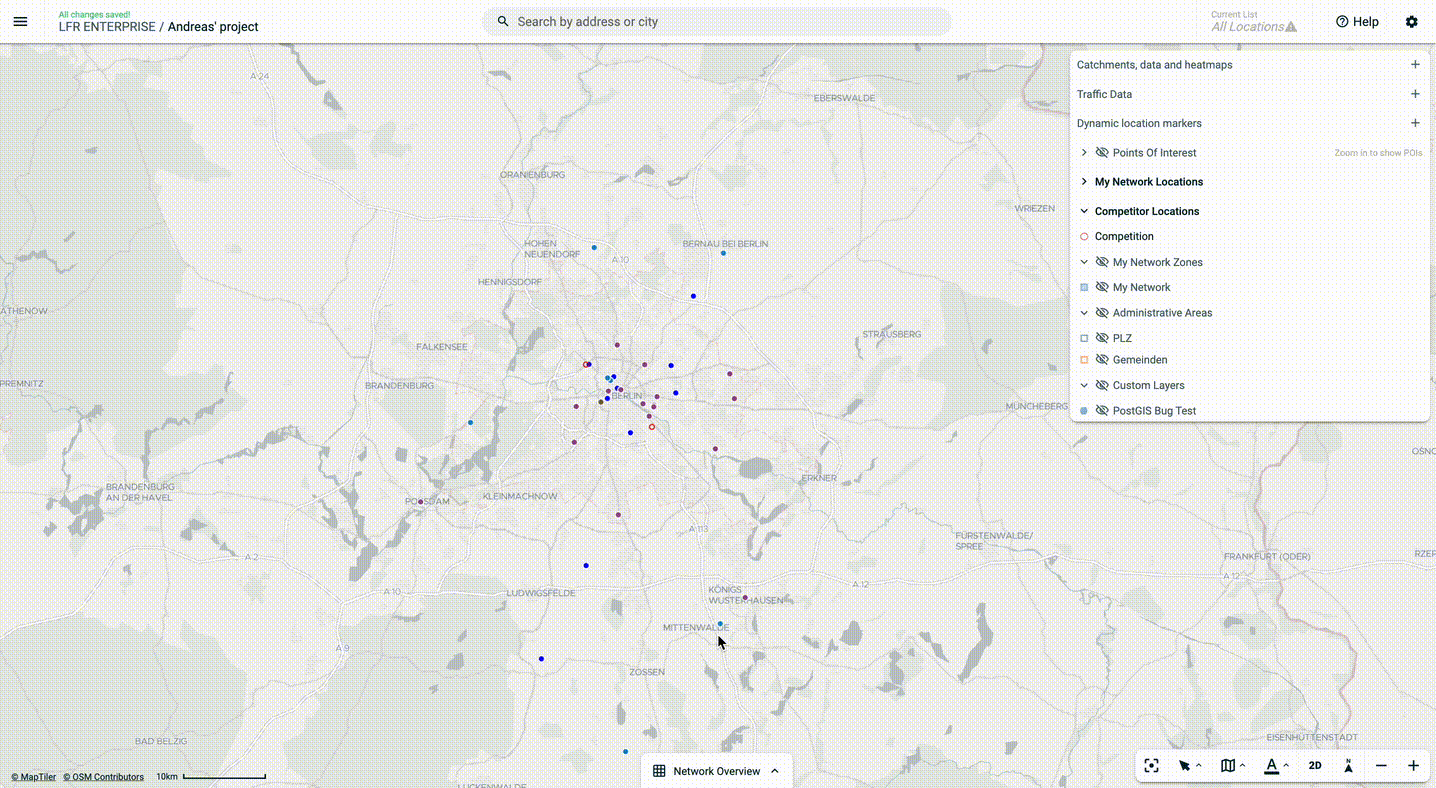 More to come
And that's not it. Soon, you will be able to view data for each postcode or municipality them, save them to your project and export the postcodes within your locations' catchment area. And more countries will be available, starting with Austria, Switzerland, the Netherlands and Spain. Please get in touch if you want to learn more about these upcoming features or if you want more administrative areas in LOOP
Discover more:
Change POI and category colours on the visualisation panel
Identifying a competitor by its colours is an important feature. Our new colour picker makes it easier than ever to change the colours. You can access it via the new visualisation pannel.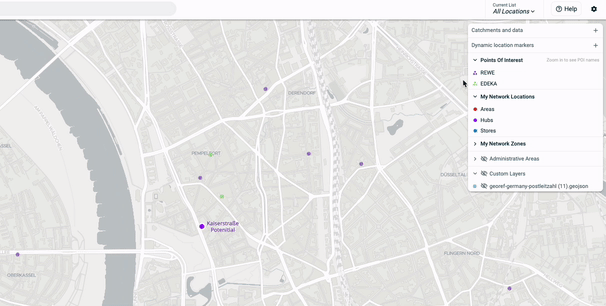 Discover more:
A new interface for the visualisation panel
Based on your feedback, we have redesigned the visualisation panel on the right of the screen. The main changes are the introduction of "Explore mode" - in which data can be viewed outside the boundaries of catchments - and "Catchment mode" - in which data will be bound to catchments

New statistics
Swedish data 🇸🇪🇸🇪🇸🇪
We are pleased to make new data for Sweden available in LOOP. Namely new statistics about population, buildings, income, employment, education and car availability are now available. The source of this data is Statistics Sweden.
Canada data 🇨🇦🇨🇦🇨🇦
New demographics and economics data has also been add for Canada, based on the 2021 Census from Statistics Canada. Please get in touch with us to access this data.