With data presets, you can make your data configuration available to your entire team for their own projects
When you start working on a new project, it can be tedious to create new catchments and select the right data from scratch, especially when this was already in other projects. With this new release we have a solution.
When a project of yours has data and catchments you think can be reused for new projects, you can simply head to the dashboard, click on the 3 dots next to the project's name and click on "Save configuration as data preset". Saving data and catchment presets is for the moment only accessible by team admins.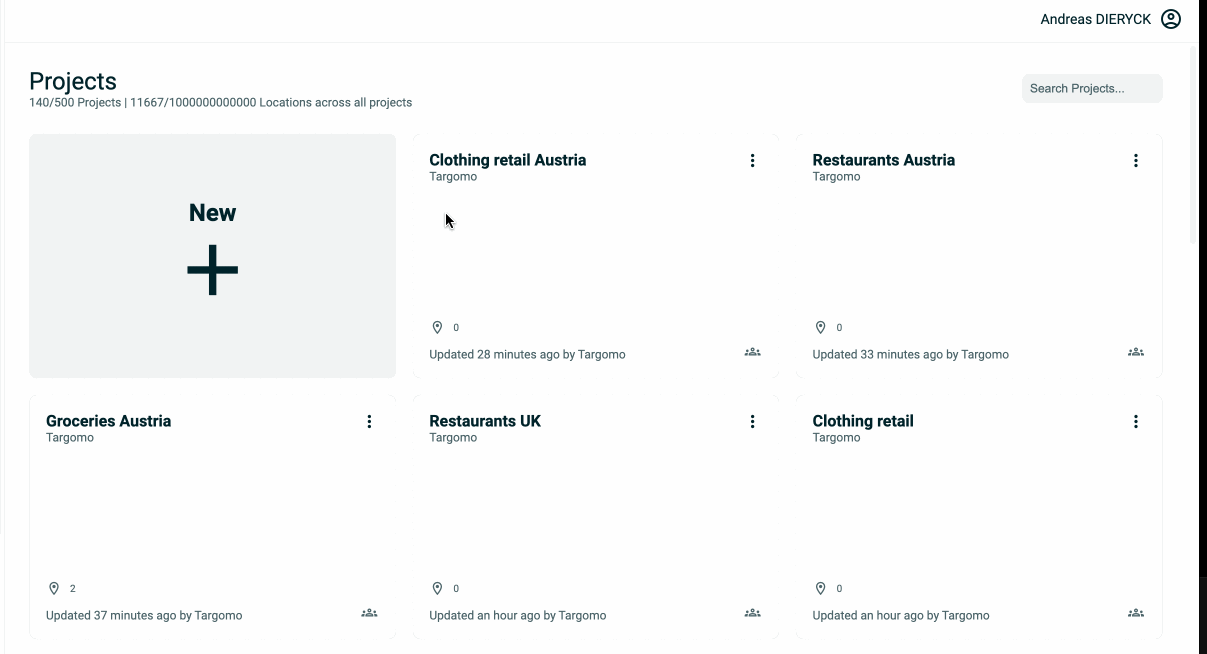 When this is done, all users within your organisations will be able to find your data preset in the left menu of the Dashboard. There, you will also find other data presets provided by Targomo.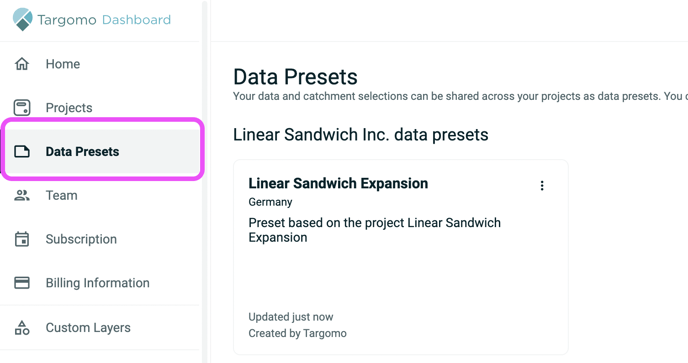 To create a project with an existing data preset, simply create a project as usual: in the dialog, there will be a new field "Data preset", where you can select a pre-existing data preset.