We've also introduced easier ways to edit catchments and data and fixed a bug in the XLS/CSV export
March 13th, 2022
Zones PDF report
PDF report for zones are now available in LOOP. To download a report for a zone, simply click on your zone and hit the PDF download icon: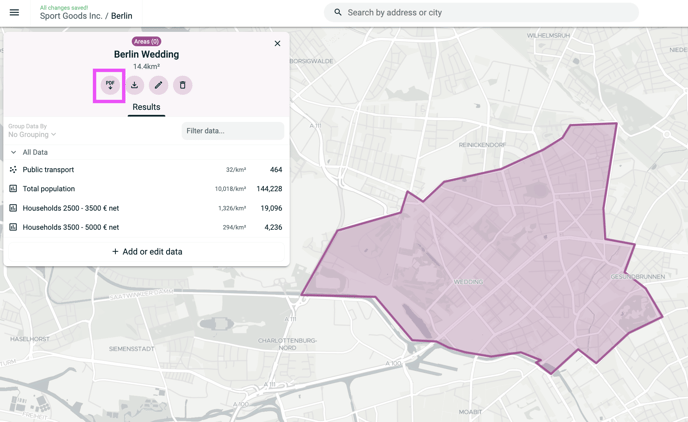 A PDF report will then automatically be downloaded in your browser. If you do not yet have access to the zone analysis feature, please contact us to enable it.
And there is more to come. We will soon make it possible to analyse postcodes and cities in LOOP in a few clicks. Make sure to have your say in how these features are built by answering this short 4 questions survey: https://forms.office.com/e/iYcjkrsEws
Discover:
Radius-based catchments
Catchments based on radius (or beeline) are now available in LOOP! When adding or editing a catchment, you will find the radius catchment under the "Distance"-based catchments.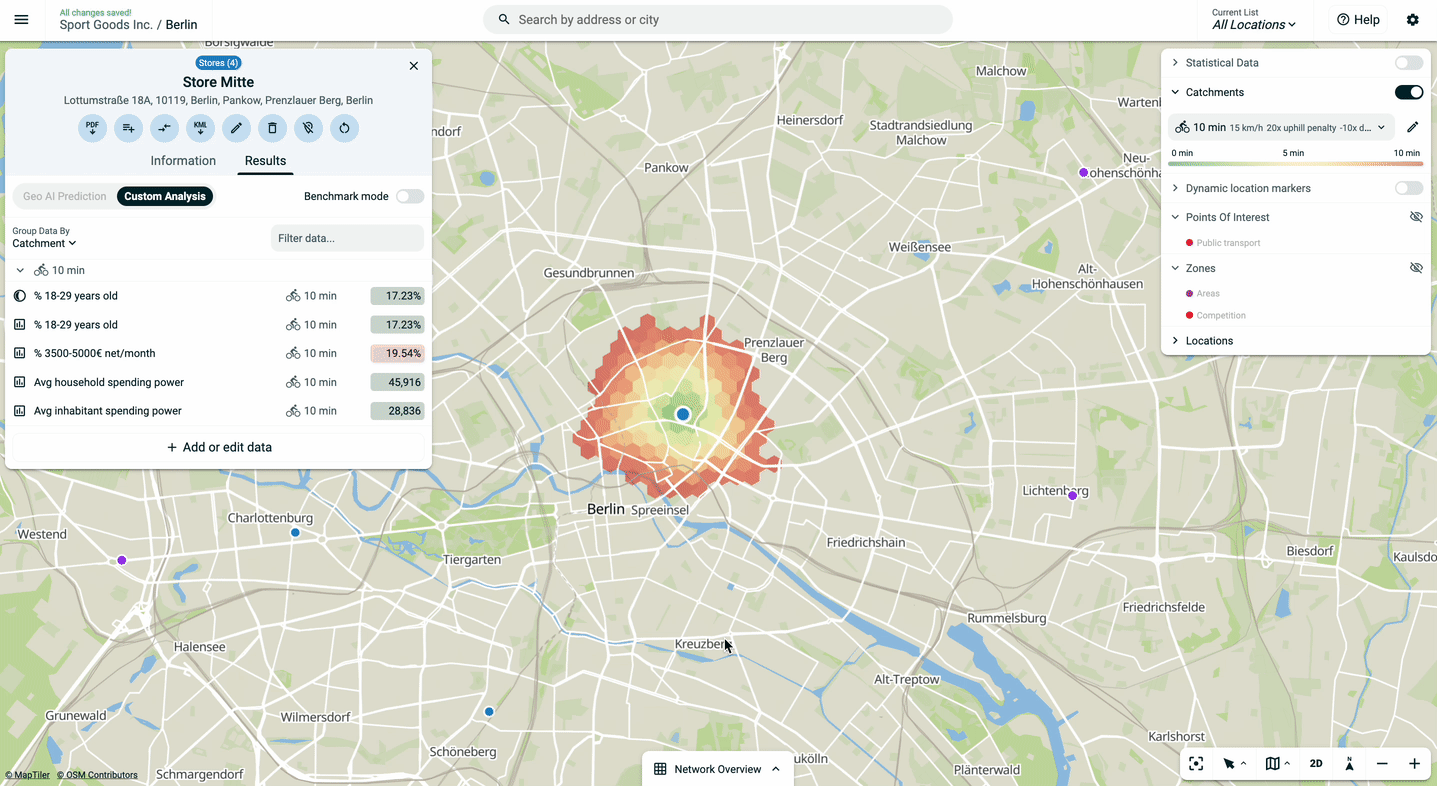 Discover: how to add a catchment in Targomo LOOP
Edit catchments and data in a few clicks
We've now made it easier to edit and remove data or catchments.
When you hover on data or catchments, a 3 dots button will appear. When clicking on this button, a menu will open. From this menu, you can now delete and edit data or catchments. You can also access this menu by right-clicking on the data or catchment row. This also works on the table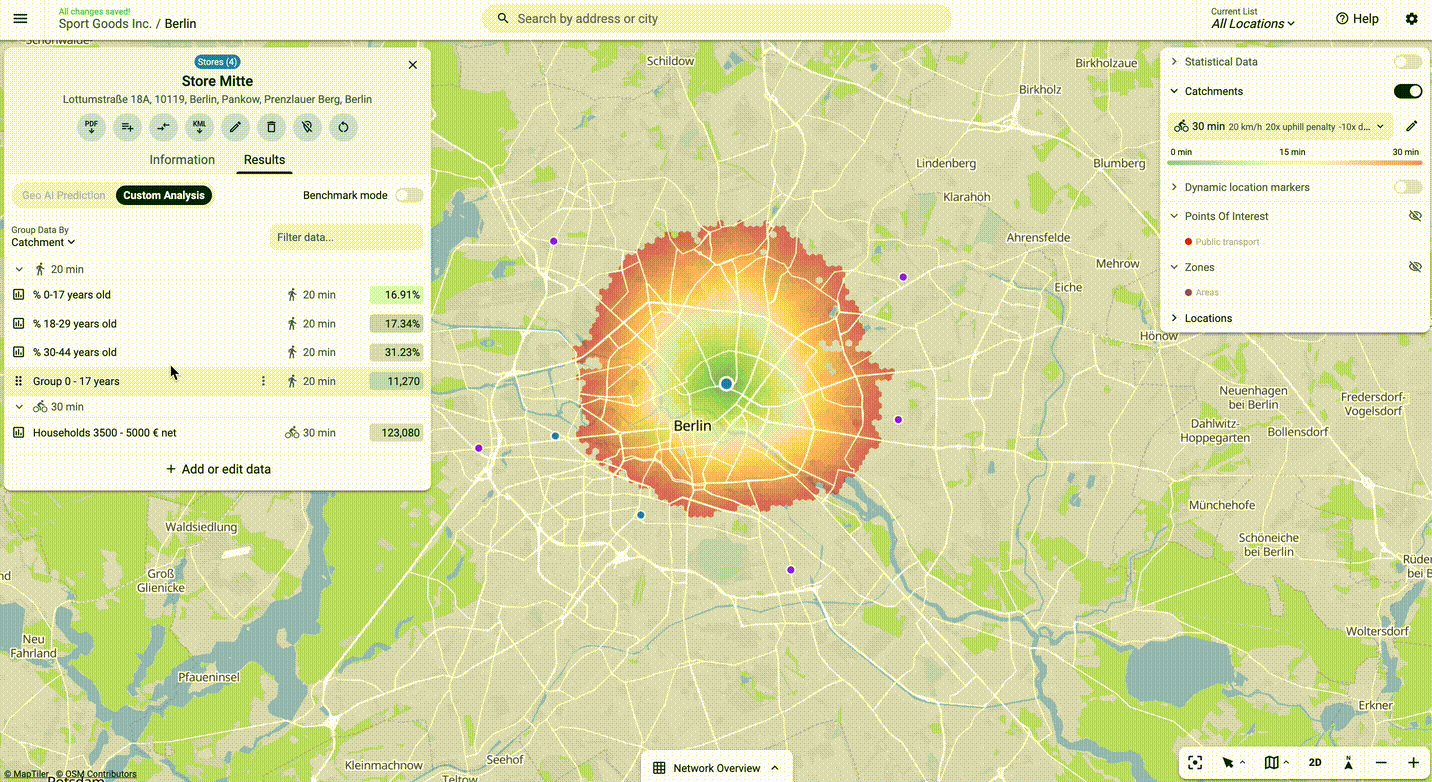 Discover:
Bug fix: catchment name in the exports was missing
A few of you have noticed it: when exporting locations via CSV or XLS, the catchment name and cannibalisation status (full potential, cannibalised) were missing.
This has now been fixed: the catchment name and cannibalisation status of each data will be displayed under bracket.